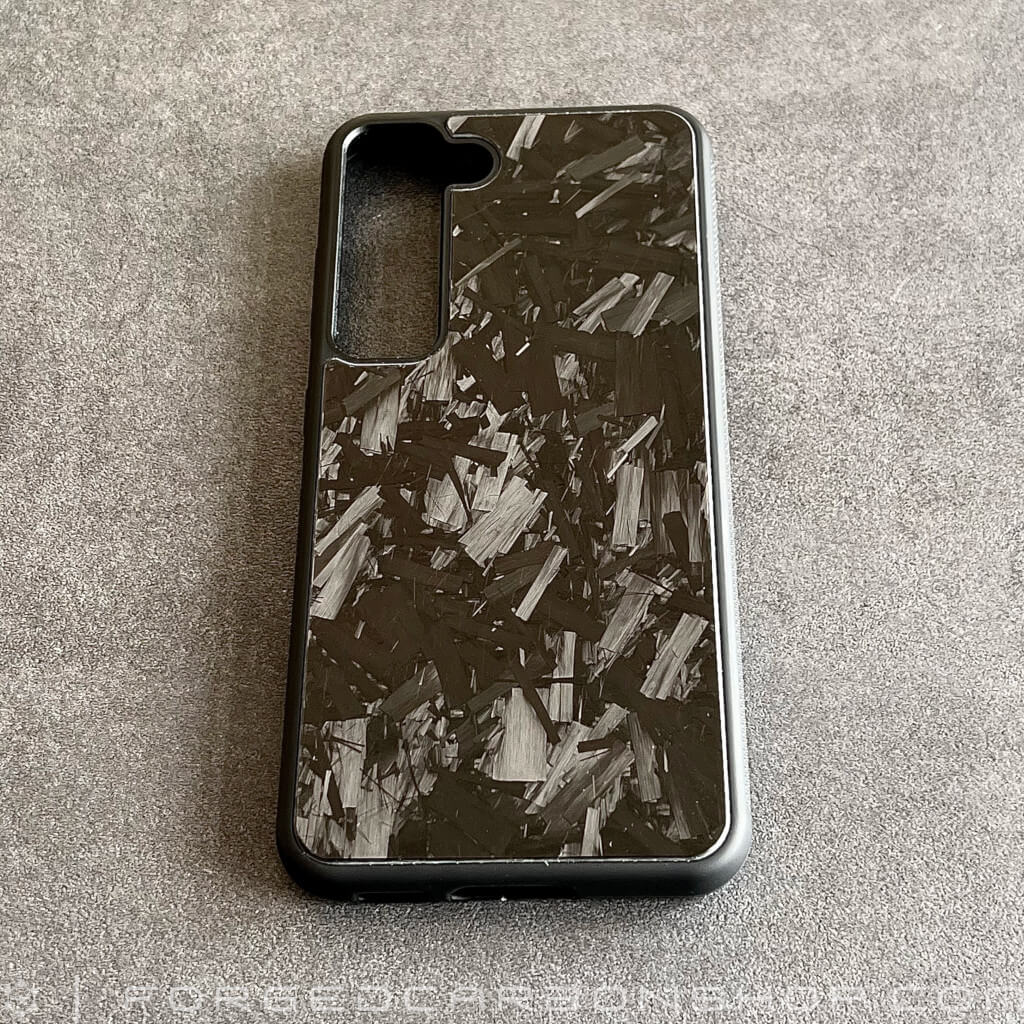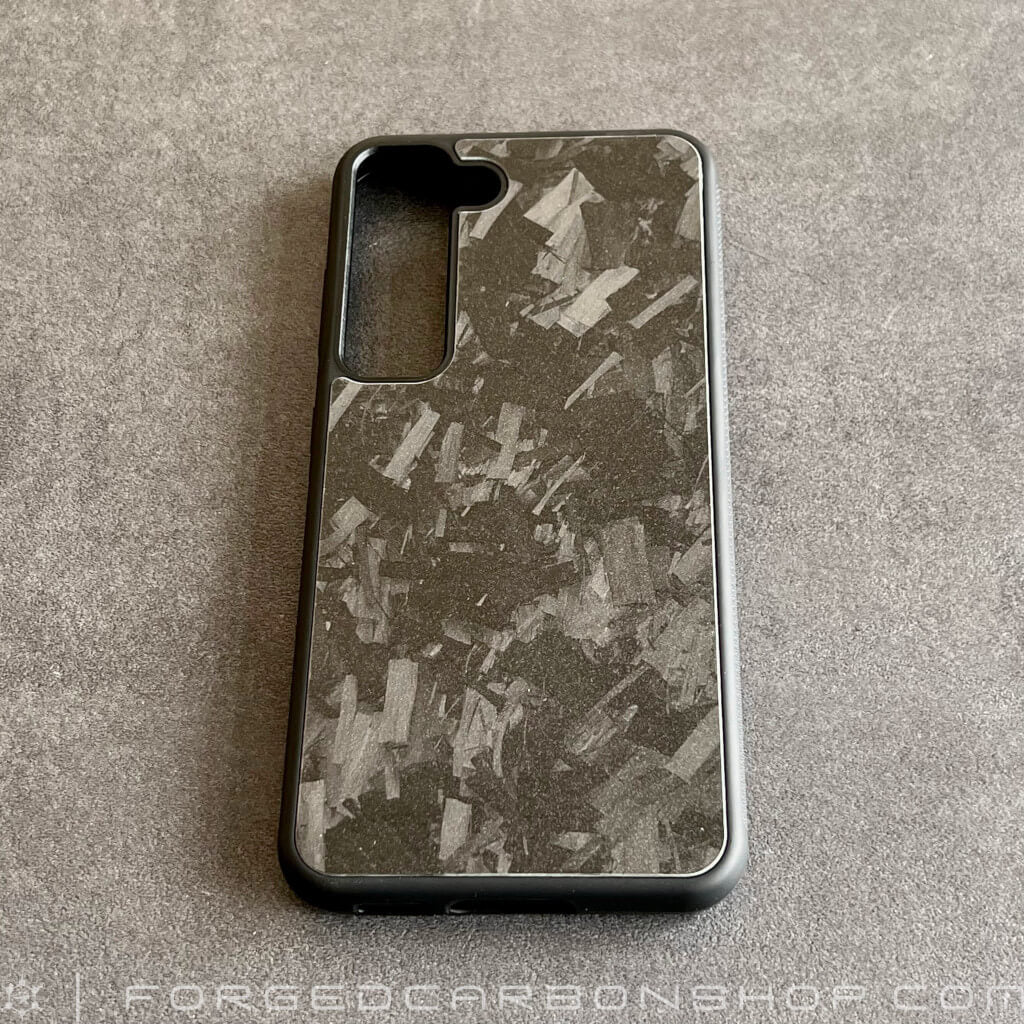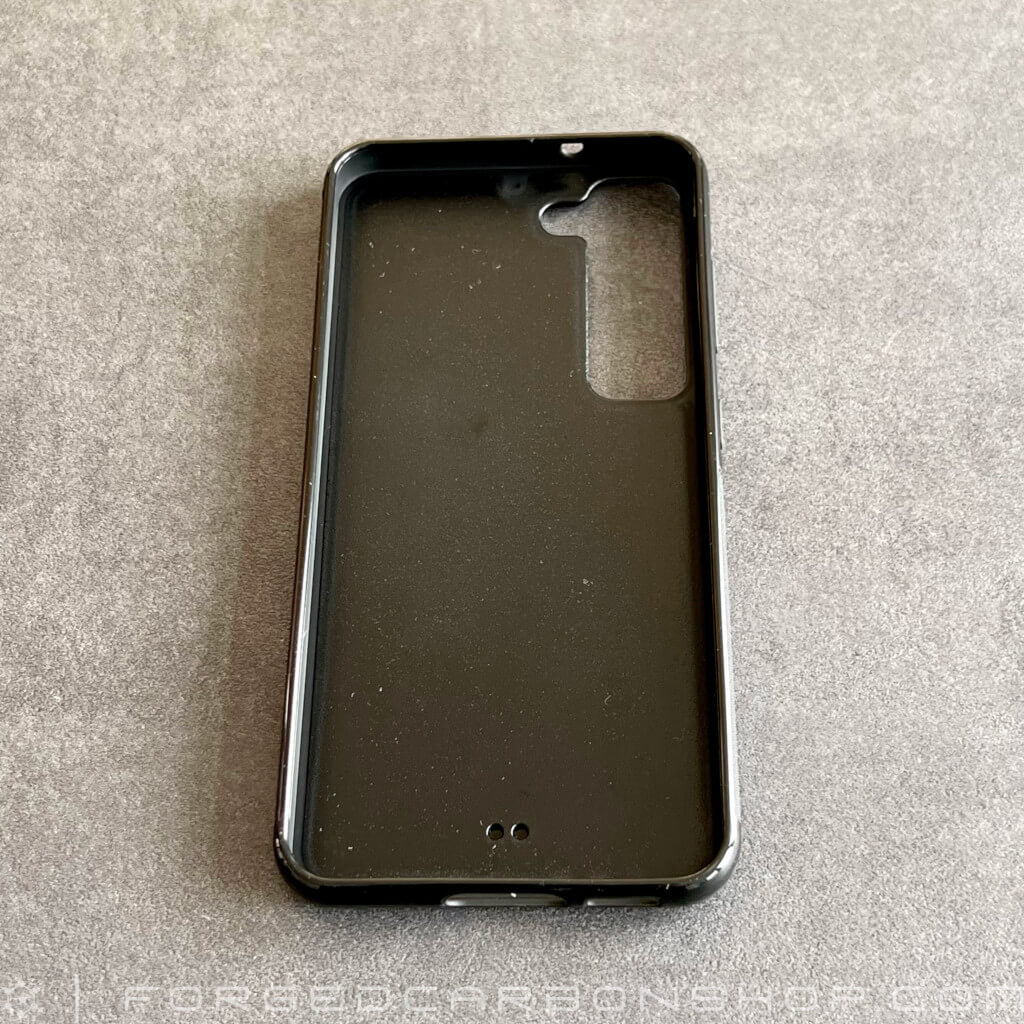 Forged Carbon Samsung S23 Case (Schutzhülle)
---
Forged Carbon Case/Protective Cover for your Samsung S23
Unique design made of 100% real forged carbon - each case is unique
Effective protection against scratches
Raised rim to protect camera lenses
Anti-slip bumper for a secure grip
High gloss or matte
Easy access to all ports
No impairment of the wireless charging function, reception performance or Bluetooth
Weight and dimensions:
Do you have any questions about the Samsung case or general feedback? Then contact us using our contact form.
any mentions of third-party brand names are for descriptive purposes only.
Unfortunately, even the most expensive smartphones are not spared from scratches, quirks and broken displays in everyday life, fortunately we now have a stable and visually unique solution !

A case made of the special and stylish material Forged Carbon , which is not only used in the finest sports cars , but also ideally matches a high-quality smartphone case such as the Samsung S23 due to its properties such as stability , durability , uniqueness and low weight .

Our case combines a high-gloss or matt forged carbon back with a non-slip edge protection made of TPU to ensure the best possible protection .

Of course, all the original connections , buttons, speakers and cameras are still easily accessible .

Even with the Forged Carbon Case , which is quick and easy to install, your iPhone smartphone remains fully functional and is not limited to Bluetooth or wireless charging.

Do you still have questions about the Forged Carbon Samsung S23 Case or general feedback?

Then contact us via our contact form .

Feel free to rate us on Google too!
Shipping time:
Germany: 1-3 days
EU: 2-7 days
USA/Canada: 10-15 days

Shipping cost:
Germany: $0.00
EU: $0.00 over $60 order value, otherwise $8.49
USA/Canada: $0.00 over $120 order value, otherwise $15
Forged Carbon Samsung S23 Case
high quality velvet bag
the S23 itself is obviously not included :-)